Merit Badges
Cabrillo Beach Classes
Check out the Merit Badge Class schedule at the Cabrillo Beach Youth Waterfront Sports Center.
Get More Information
Merit Badge Days
Kick-start your Merit Badges.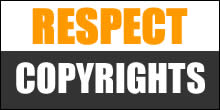 Eagle Scout
The Path to the Eagle Packet
Completely updated and revised, the Path to the Eagle Packet has all the requirements, samples, and pertinent information to complete the administrative aspects of reaching the Eagle.
Download the Packet
BSA Eagle Scout Application Form (75KB)
Eagle Scout Project Workbook (1.45MB)
University of Scouting Class
Star Scouts and Life Scouts are encouraged to take the Path to the Eagle Class (pre-registration required).
Quest Beyond Eagle
Experience individual and team challenges designed to give Scouts of higher ranks even greater leadership skills. This year's event will be held July 1-15.
Get More Information (212KB)